The Rogue Scholar science blog archive continues to grow. It is closing in on 50 science blogs (currently 45), 3,000 blog posts (currently 2,944, of which 2,775 have a DOI), and 250 (currently 212) blog posts with references registered with Crossref. I have set up eleven Mastodon bots for Rogue Scholar blogs after announcing the feature last week. We have achieved 32% of our funding goal to pay for the archiving of all current Rogue Scholar blog posts.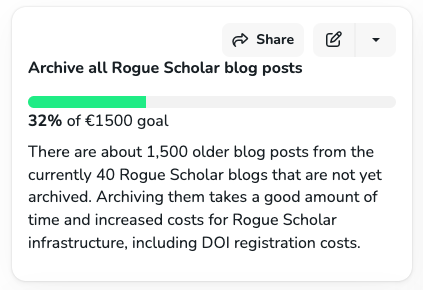 Also last week, Rogue Scholar added the first Spanish-language blog and the first two blogs covering Chemistry (here and here).
What's next?
We have done some preliminary work to explore the feasibility of storing blog posts as ePub files. This is particularly interesting since version 7 of the Zotero reference manager will support storing ePub files next to metadata, and already integrates nicely with Rogue Scholar: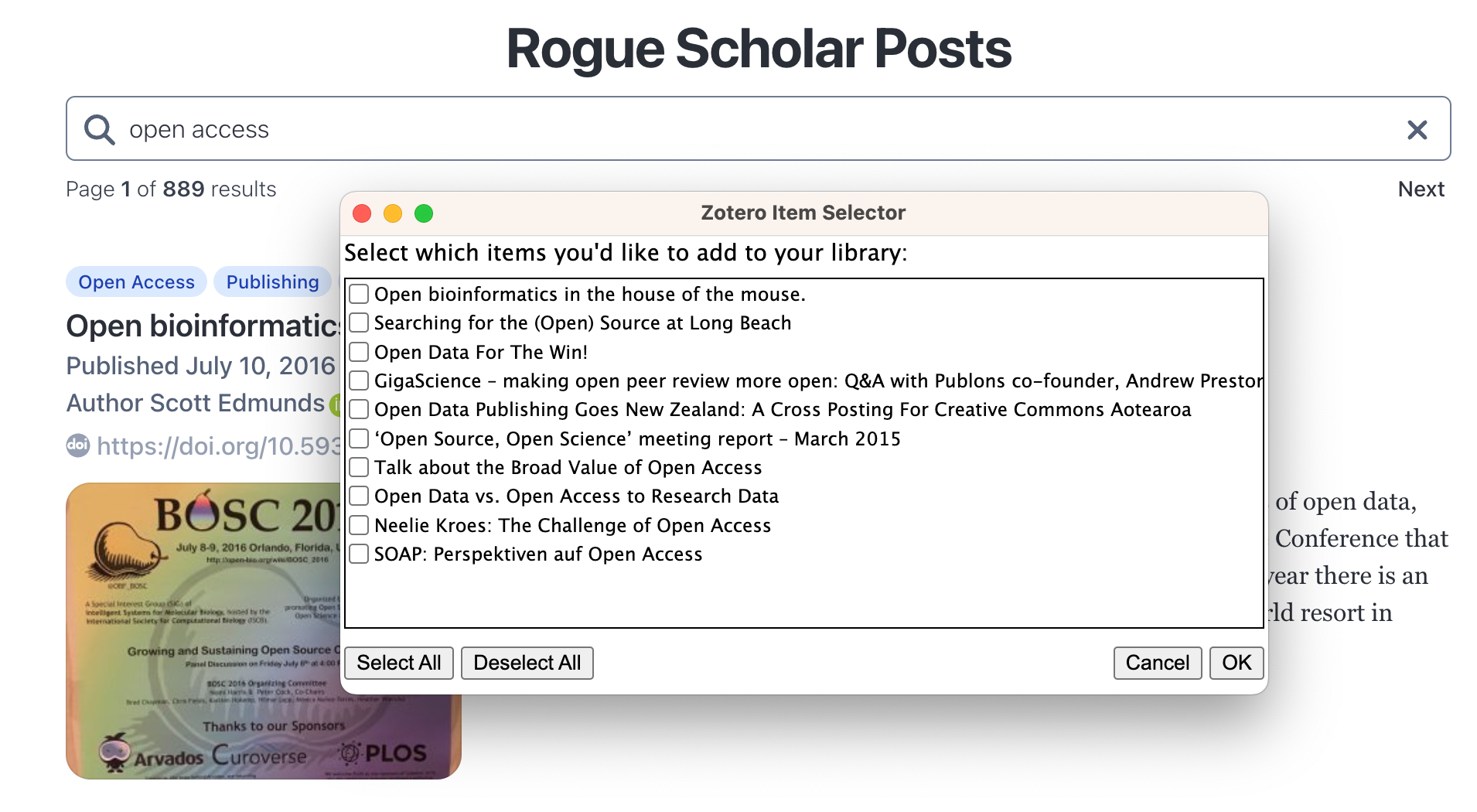 The preliminary work on ePub looks good but requires a major architectural change in the backend, which is planned for October.
Last week Rogue Scholar started launching Mastodon bots for the participating science blogs. This service is opt-in, i.e. the blog has to give Rogue Scholar permission to launch the bot and announce new blog posts (via email is the easiest way). The information about the blog provided in Mastodon is exactly the same as on the Rogue Scholar blogs page.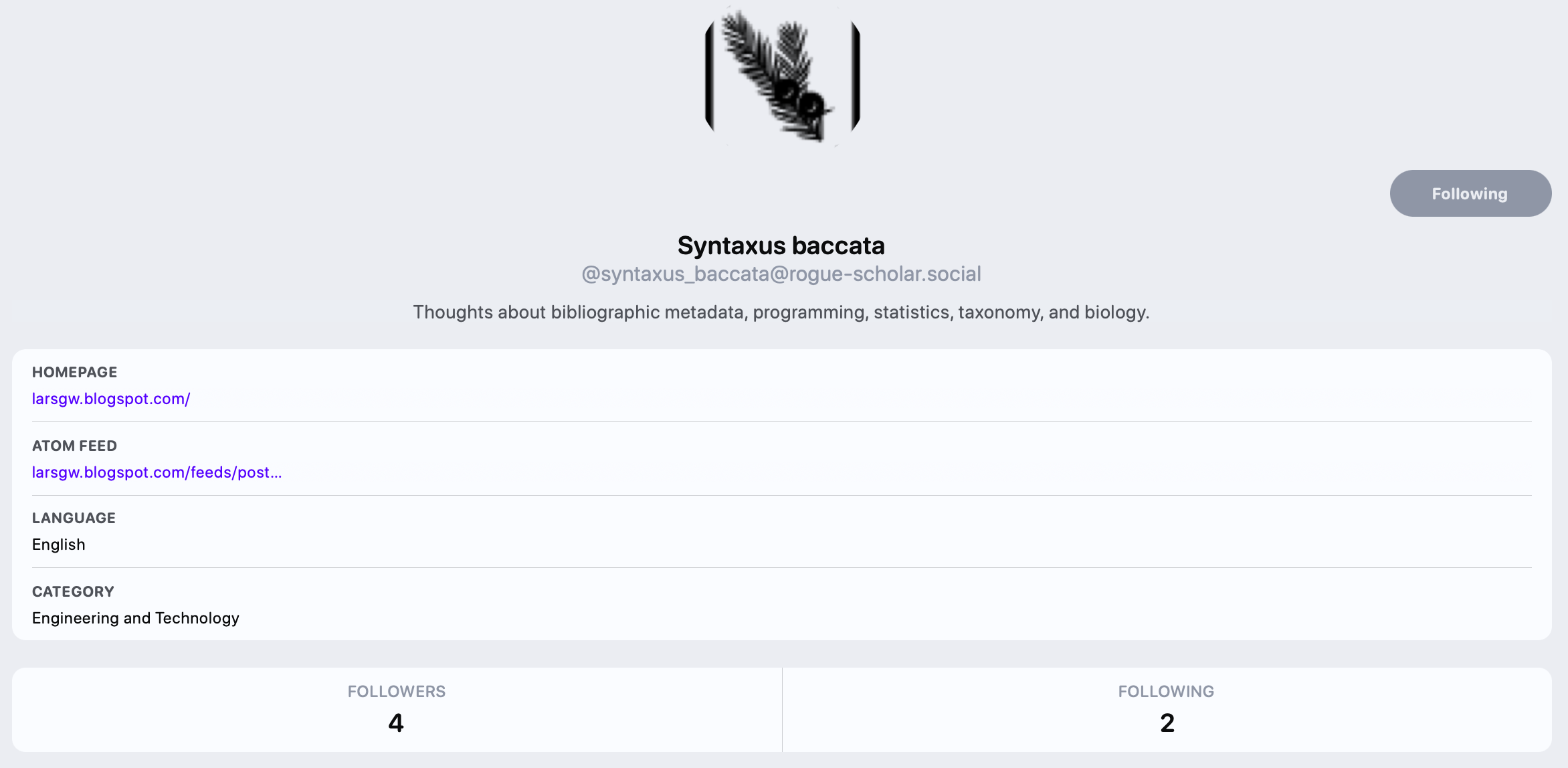 The information posted to the Fediverse by the bot when a new blog post is published is again very similar to what you see on the Rogue Scholar posts page but allows direct interactions, e.g. like, boost, bookmark, or comment.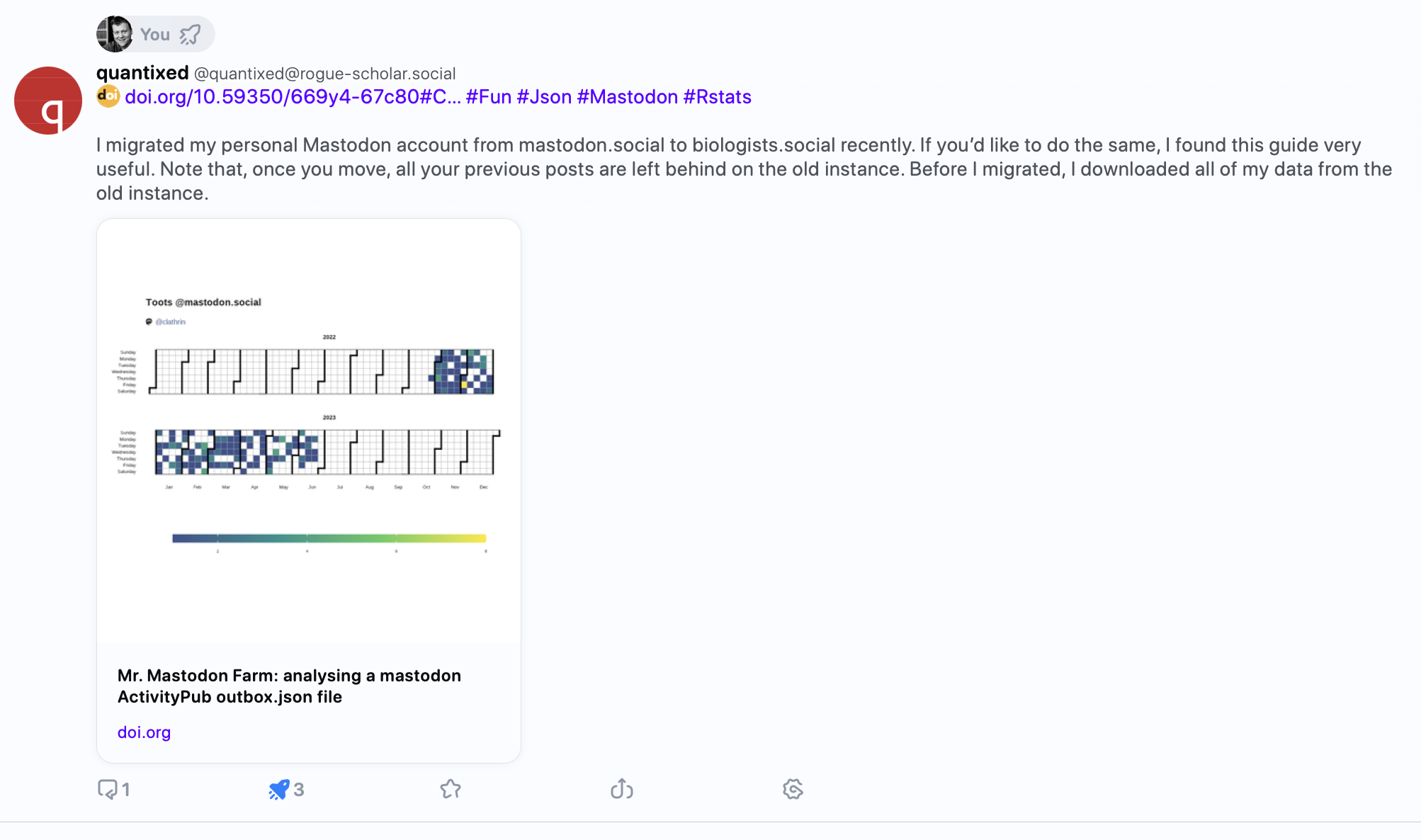 The Mastodon version 4.2.0 release planned for September enables searching of all public posts, and I will work on proper support for searching for the DOI of the blog post.
What you can do with the Rogue Scholar
References
Fenner, M. (2023). Rogue Scholar joins the Fediverse. https://doi.org/10.53731/f1mhr-wps22